LIVE Moringa oleifera saplings. Ready for transplant! Ships -USPS priority.
00018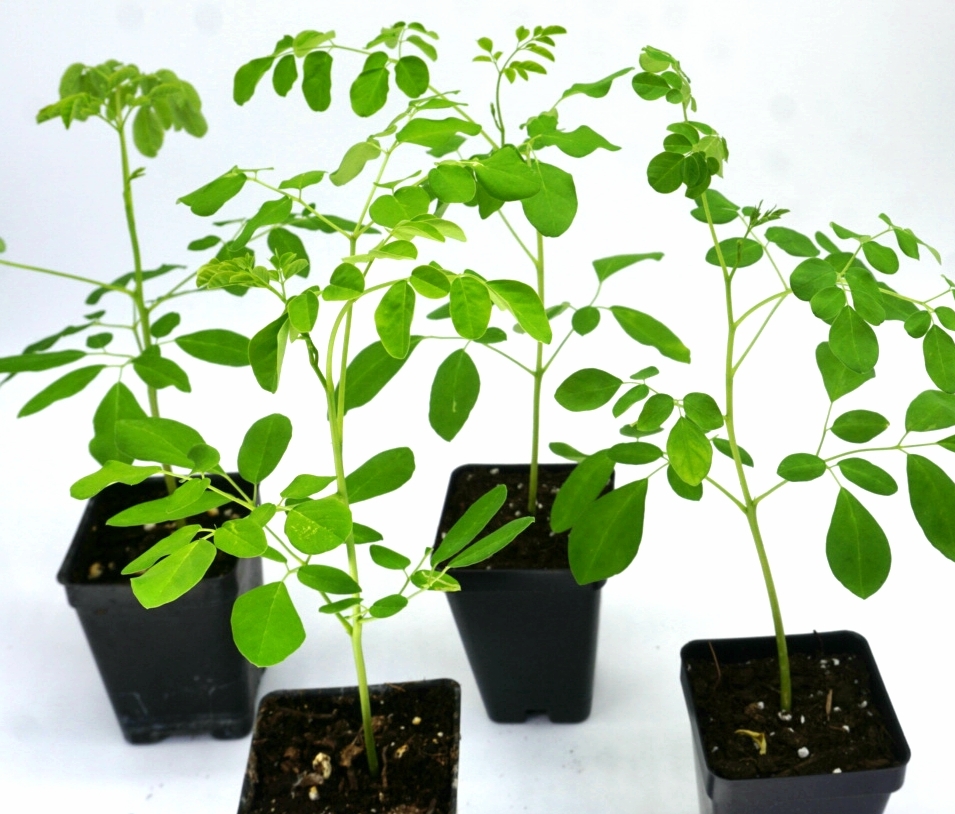 LIVE Moringa oleifera trees.
**At this time we are NOT shipping to CA, AZ or HI. Orders shipping to CA, AZ or HI will be canceled and refunded.
You will receive well rooted, well cared for Moringa oleifera saplings. Your new Moringa have been grown at least 45 days in our nursery prior to shipment- this allows for healthy root formation helping to ensure successful transplantation. All of our Moringa are grown naturally WITHOUT the use of harmful chemicals or pesticides
Moringa trees begin flowering at around 6-8 feet tall ~ 5 months old.
Their leaves are very delicious and nutritious and the tree is easy to grow and maintain, keep in mind these trees are not heavy feeding and require modest watering. Too much watering can harm the sapling- you will notice yellowing and lower leaf drop. Too little water will also stress the plant in similar ways.
We would encourage people in the colder latitudes to try to grow these indoors as they adapt well to container living. Keep them in an area that receives adequate light and at least 70 degrees F.
Transplanting:

-Make sure you transplant these saplings into ground which is light and a bit sandy as these trees do not thrive in wet areas. Drainage is important. You will want to water in the Moringa once it is in the ground....a few days of light watering daily should be adequate time to allow the roots to take hold. You may need to stake up the sapling if it falls over.

Enjoy your Moringa sapling/s soon to be tree---it is a robust and heavy leaf producer--- Eat as much of it as you can!
***We ship these USPS priority with transit time between 1-3 business days depending on locale. All plants are shipped out Tues-Wed.
Quantity
1 moringa sapling (0) 2 moringa saplings (8) 3 moringa saplings (14)