FRESH/EDIBLE Aji Charapita peppers: Arguably one of the world's rarest and most expensive specialty pepper. *75 count
00007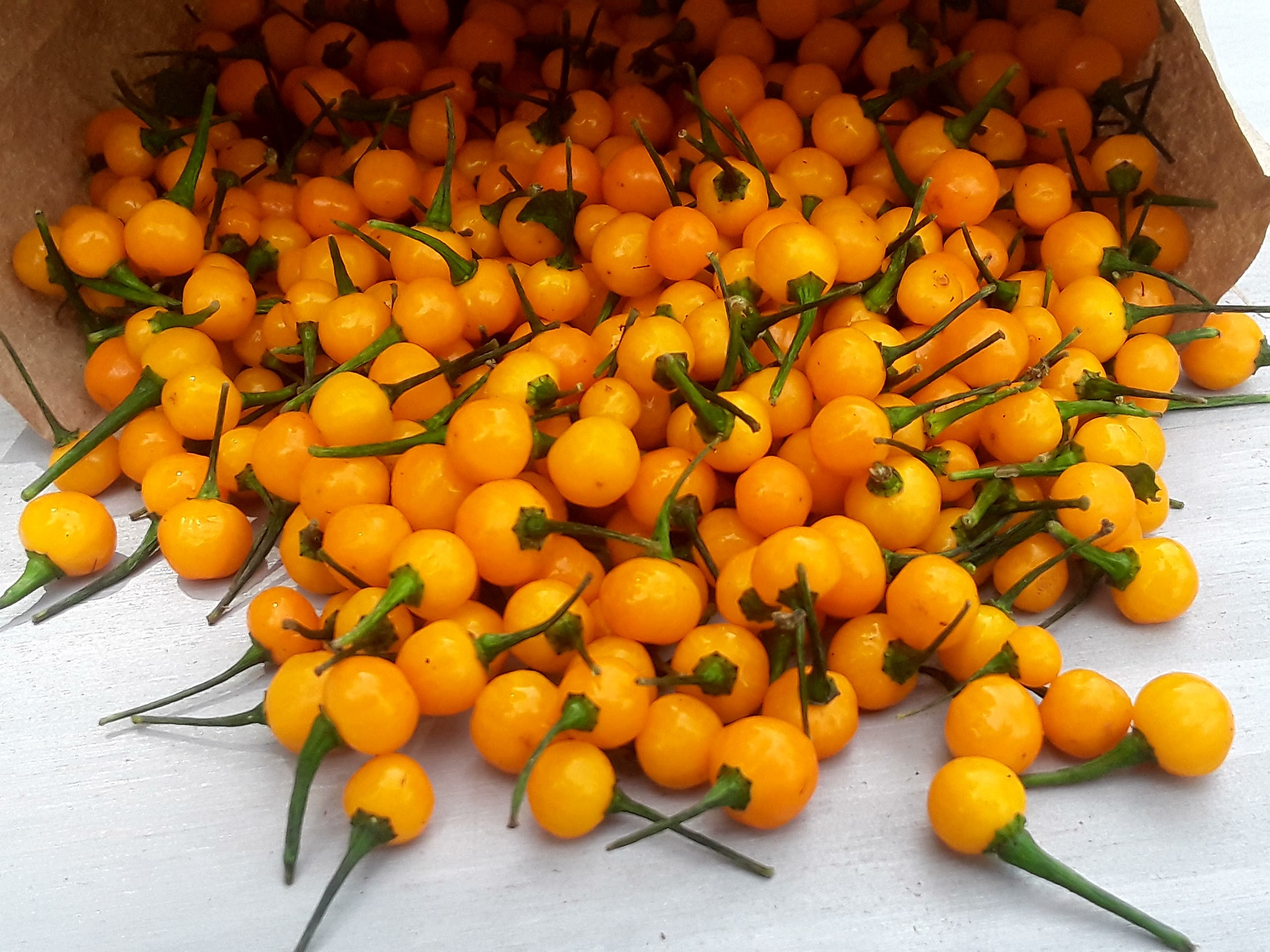 **There are rumors this pepper sells for $11,000.00 per Kilogram ---we are waayy cheaper than that!
This listing is for FRESH/EDIBLE - ready to eat - Charapita pepper pods. Natural Nomad Farms produces all peppers without the use of harmful chemicals and pesticides.
Pepper Description:
Heat: 100,000 to 250,000 Scoville Units
A tiny round berry slightly larger than a peppercorn. Originates in the Peruvian jungles. Typically not grown commercially, this pepper is finding fame with chefs worldwide.
**very hot peppers**
One of these little devils is enough to spice up a dinner exceptionally well.
If you dry out one of these peppers you will have fresh seeds to use. You could also dry them out and put in a pepper grinder for applying some fresh ground peppers to your dish.