FRESH/EDIBLE Marigold flower medley. Tagettes variety. *50 Count
00005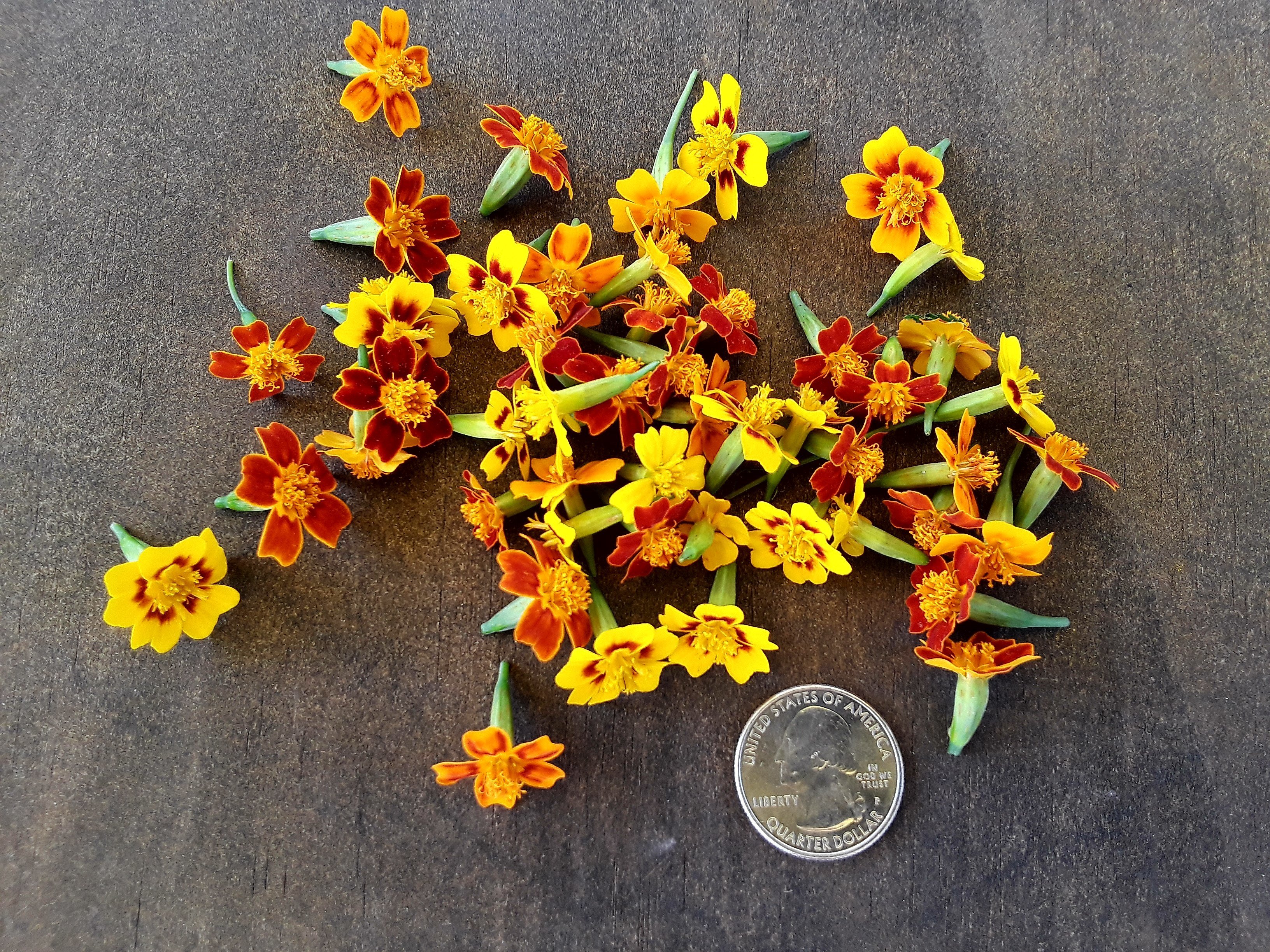 Our mini-marigold flowers are really something to behold! They are not huge in size, ranging from dime to nickel size. What they lack in size they gain in flavor intensity!

Your order will consist of a medley of the Tangerine, Lemon,Lemon star, and Fire red Marigolds as long as varieties are available, may be subject to change.
Uses include: Desert toppers,dinner plate garnishment,salad finisher/smile maker, or Try infusing these botanical flavors into drinks..... OR you could add these to your ice cubes!!! Just be sure to use distilled water if you want the clearest ice cubes with flower visible.

**We pick these flowers fresh to order. We do not use harmful chemicals or pesticides at any stage of our production of these flowers. NON GMO seeds used.
# of fresh flowers
100 fresh flowers (7.99) 200 fresh flowers (16.99)