Flavor Tasting Party kit: Included - Fresh Miracle fruit berries, Buzz buttons &Dulci flowers.
00017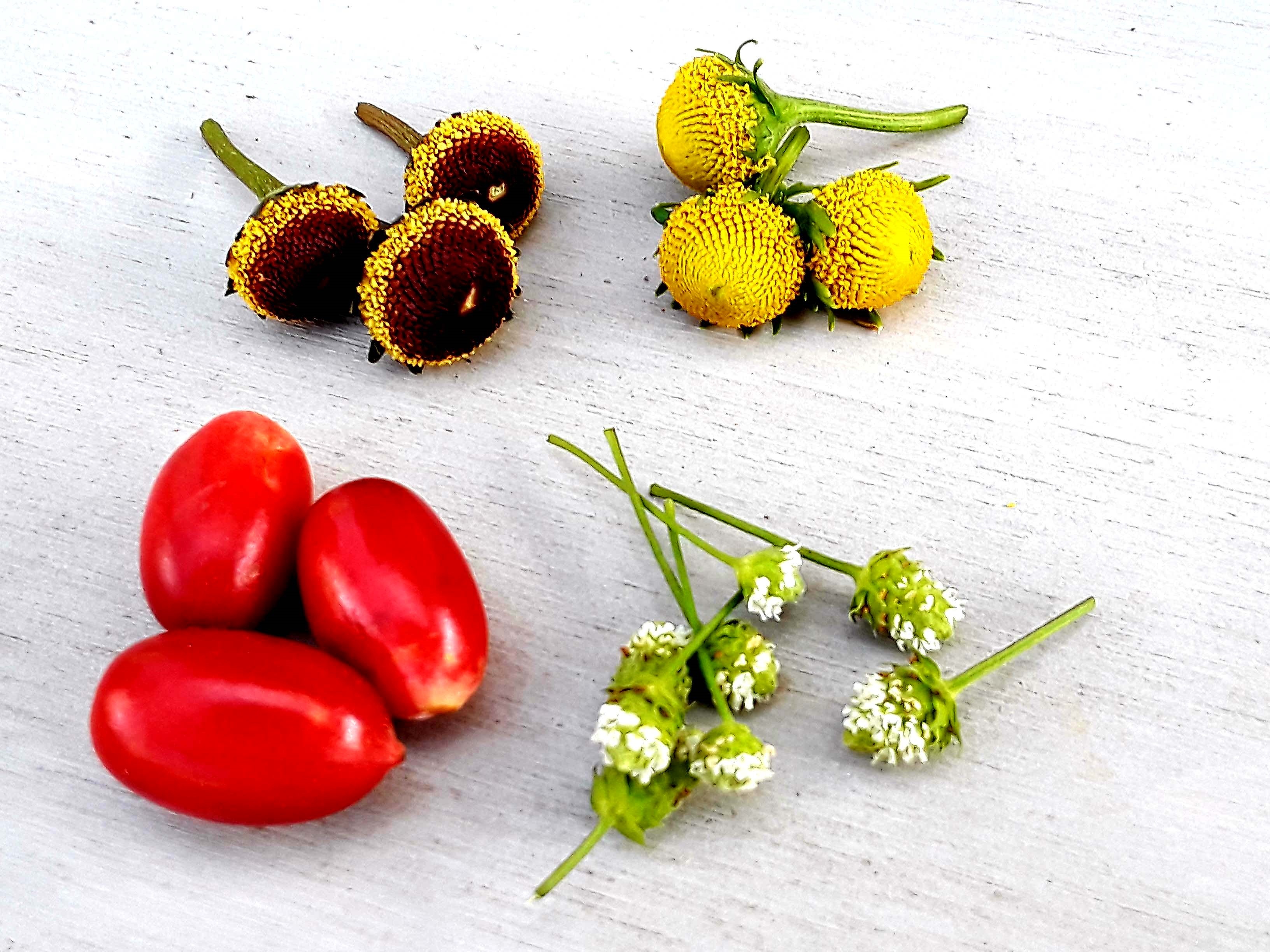 Have you ever wanted to host a flavor tasting party? We grow all the ingredients right here on our farm without the use of harmful chemicals or pesticides.
We have the essentials!
what is included- Enough Freshness for 20 people.

20 x Fresh Miracle berries.

20x Fresh bulls eye Buzz button flowers.
20x Fresh lemon drop Buzz button flowers.
20xFresh Dulci flowers (Aztec sweet mint)
What is a flavor tasting party you might ask- check out this quick
video
. It is basically a get together with your friends, co-workers etc. in which you consume different foods after eating the fresh miracle berry. We added the buzz buttons because they also take your taste buds to school, however the effect does not last more then a few minutes unlike the miracle berry (hour or more). We recommend a drink with ginger to really enjoy the buzz!! Or the famous cocktail
VERBENA.
To consume the miracle berry you only need to keep the berry in your mouth while chewing lightly for a few minutes (seed in the middle...do not chomp down) to make sure the berry is able to coat you taste buds prior to trying foods.....roughly 3-5 minutes in your mouth should do the trick!. No need to swallow the fruit for the effect.
Food List suggestions:
Highly Recommended
Lemons & Limes
Grapefruits
Vinegar (seriously! all types will work)
Salt & Vinegar Chips (taste sweet!)
Recommended foods
Green apples
Goat cheese
Kiwi
Un-ripe strawberries
Cherry tomatoes (especially with balsamic vinegar!)
Guinness (tastes like iced coffee)
Sour dill pickles
Cranberries
Tabasco sauce (still spicy, but sweet!)
**We ship these overnight due the fragility of the miracle berry (it does not take to room temperature well).
**Please keep in container and at temperature of 40-45F, your refrigerator will do fine.